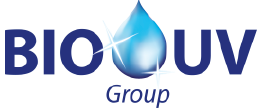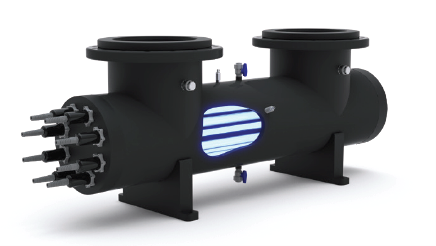 AQUACULTURE, PISCICULTURE, AQUARIUMS
WATER TREATMENT SYSTEM FOR FRESH WATER & SEAWATER
Ensure water is healthy and clear in freshwater and salt-water ponds
BIO-UV Group has developed and patented a range of specific water treatment systems for UV-C disinfection in freshwater and salt-water ponds.
• For aquaculture, fish farming, aquariums, our products are designed to optimise water quality for hatchery, nursery & grow-out facilities
• For well-boats, our systems are designed for fish welfare, biosafety and system redundancy to protect valuable cargo
Our reactors maintain the biological balance of the basins and meet the most severe requirements for professionals in order to optimise their operations in complete safety.
The water quality is irreproachable and guarantees a basin without danger to allow the development of plants and fish.
PRINCIPLE OF UV TREATMENT
Our UV-C devices work like all BIO-UV disinfection devices, with one or more UV-C lamp(s) for water treatment.
The UV-C treatment guarantees the bacteriological quality of the water while respecting the flora and fauna and preventing the development of pathogenic diseases. No chemicals are used, it is a natural treatment which clarifies the water by destroying the algae and adapts very easily to the installations in place.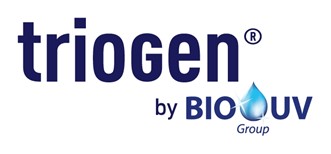 Based in Scotland (United Kingdom), triogen® (a BIO-UV Group company), is specialised in Ozone, Ultraviolet and Advanced Oxidation Process for all types of water treatment market defined as water used for recreational, ornamental and life support purposes as well as industrial.
Ozone is a gas that is a highly active form of oxygen, hundreds of times more powerful and effective than chemical treatments such as chlorine. Ozone oxidises the urea/ammonia responsible for chloramine production as well as chloramines formed. This precursor reduction also leads to reductions in THM levels. Generated on-site, dissolving ozone gas in water kills all bacteria and viruses leaving water with the highest level of clarity and brightness, free from odour and taste. All triogen® O3 ozone systems operate under full vacuum, thus eliminating the risk of ozone gas leakage.
Benefits:
Proven ability to safely reduce free chlorine levels
Substantial reduction of chloramines and chlorine consumption
Effective against chlorine-resistant microorganisms
Reduced skin and eye irritation
Reduced THM levels
Significant improvement to water and air quality
Significant improvement to water clarity
Improved algae control
Savings in power and make-up water consumption
Ozone generation at negative pressure for safe operation
Request price and more information.