The Aquaculture Specialists
We want to make designing fish farms and sourcing high quality, specialist aquaculture equipment stress-free and easy for clients which is why we set up AquaFUTURE Australia.  AquaFUTURE Australia was established to provide professional aquaculture consultancy, troubleshooting, equipment and training to fish farms across Australia, New Zealand and South-East Asia.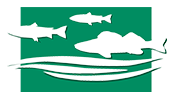 Unrivalled Technical Expertise
Our founding directors have worked in the Aquaculture Industry for decades and have seen, solved and innovated to overcome challenges which is why we've formed a trusted network of manufacturers to design, build and supply specialist aquaculture machinery and products.  We use suppliers who specialise in their field to ensure we deliver robust and reliable machinery and aquaculture solutions to clients.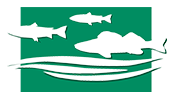 Hands-On Aquaculture Experience
With personal involvement in designing, setting up and managing fish farms across the world, you can rely on the team at AquaFUTURE for professional equipment and technical advice that draws on decades of hands-on experience within the industry.  We understand the industry along with the challenges of profitably managing fish farms and provide in-depth technical knowledge, engineering, production and logistical expertise. 
Focused On Quality & Integrity
The team at AquaFUTURE have worked alongside manufacturers to innovate, develop and build machinery to overcome many common problems faced in the Aquaculture Industry.  For quality assurance, we have tried and tested all the equipment we sell on our own farms so when we design your fish farm or sell you a piece of equipment you know it will be right for the job.
RAS Specialist
We supply a wide range of aquaculture systems and specialise in design and equipment for recirculating systems.  We've been involved in RAS operations since its inception and have witnessed the rapid innovation and growth of this sector.  Dietmar (link to Dietmar on Meet The Team Page), one of the founding partners of AquaFUTURE Australia was involved in the commissioning of Aquatir, the worlds largest Beluga caviar farm in Moldova which uses RAS technology.  The Aquatir facility started operations in 2001 and Dietmar still provides consultancy and guidance to this client.  He has pioneered many innovations in this sector and has unrivalled expertise in sturgeon aquaculture and caviar production.
Aquaculture – We're With You Every Step Of The Way
We make professional Aquaculture solutions easy for clients.  From consultation and equipment to building supervision and training we'll be with you every step of the way.  We offer full technical support and can provide specialist personnel to organisations to train staff and help get the fish farm up and running.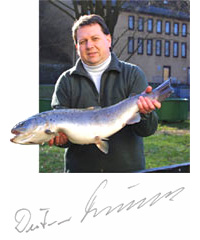 Dietmar Firzlaff – CEO
Dietmar is the owner and founder of the AquaFUTURE group and CEO of AuqaFUTURE Australia. He established the AquaFUTURE group in Germany in 1983 to supply quality equipment and provide professional consultancy services to the Aquaculture industry.  With over 40 years in the industry, Dietmar has gained unrivalled experience in the design and implementation of RAS systems, he has innovated and pioneered many developments within the industry and owns and operates several fish farms.  Dietmar offers a wealth of hands-on industry experience combined with extensive knowledge, technical expertise and an in-depth understanding of fish biology and behaviour.
From Hobby Farming To Mainstream Aquaculture
Dietmar has always loved fish and from an early age, he took a keen interest in aquariums.  At the age of 16, he established a hobby rainbow trout pond at his family home and went on to specialise in the production of Sea Trout and Arctic Char.  The Trout and Char were hatched and grown and then delivered as stock to dams and large flooded gravel pits.
Specialist in Difficult To Breed Fish
Over the years Dietmar has designed, implemented, managed and owned many different fish farms and has bread, hatched and grown most varieties of fish.   He has a long history of husbandry in 'difficult to breed' fish species and still overseas multiple fish farms.
Aquaculture Innovation
Dietmar pioneered the development of egg incubation boxes to overcome the heavy demand he had for 'stocking' fish.  His innovative incubation boxes allow fish farmers to easily breed eggs in nature and this system has been adopted and recognised across the globe.
40 Years In The Industry
With over 40 years of hands-on experience in the industry, Dietmar has built a trusted network of manufacturers, suppliers and contacts and has a wealth of experience designing, running, troubleshooting and management of Aquaculture facilities.  He regularly participates in national and international exhibitions and runs advanced training workshops.  As an experienced professional he stays up to date with all the latest developments in the industry and is happy to share his vast experience and problem-solving skills with clients.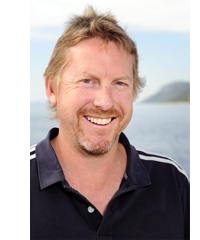 Adrian McIntyre – Managing Director
Adrian is a founding partner in AquaFUTURE Australia and as managing director is responsible for running the day to day operations of the business.  Adrian has over 20 years hands-on experience in the aquaculture industry and has a wealth of design, fabrication, technical and operational knowledge across a range of aquaculture systems.  
Innovating In Aquaculture
Adrian pioneered the development of a live feed system for the production of Rotifers and Artemia over a decade ago and was the first to successfully spawn and rear Southern Blue Fin Tuna in captivity.  
Large Scale Operations
Adrian has a broad range of skills across design, construction, management, maintenance and innovation in aquaculture.  He has extensive experience in the design and operation of large scale recirculating systems, flow-through, sea cages and ponds.  He has overseen the production of over 1 million Yellowtail Kingfish annually and is a fantastic resource for business expansion projects.
Efficiency & Productivity
Adrian has a keen eye for productivity and has implemented several automated systems to improve efficiency, handling and profitability.  He has extensive knowledge of all facets of marine finfish husbandry including broodstock, larval rearing, live feed production and grow out along with biosecurity.
From Propogation To Plate
Adrian is a practical hands-on guy with a proven track record of success.  His experience has taken him around the world and he has worked in Japan, Croatia and South America.  From incubation to hatchery, grow out and operational logistics his broad-ranging experience covers all facets of aquaculture from propagation to plate.
Want To Find Out More Or Discuss Project Feasibility Please Call Or Message Us